Timber Block has always been proud of our ability to build the highest quality, energy-efficient, beautiful engineered wood homes. If you're a follower of this blog or any of our social sites, you'll also know we are proud of having the ability to customize. But, just how important is it to the client to build the home? Today, we're hearing from Jon. He and his wife Vaunda built their dream home in the gorgeous mountains near Park City, Utah. While the couple had a picture in their minds of what their dream home looks like when it all came down to it…being able to change their floor plan multiple times was a game-changer. 
Starting at the beginning, Jon says making the decision to build the home they always wanted –  rather than purchase a home that was already built –  was a first for them. "Throughout our lives, we had always taken the rather painless route of buying a new construction tract home or an existing built home.  Just apply for the mortgage, sign on the dotted line and move in.  Nearly painless but boring and certainly not our dream home." He says planning, customizing, and finally building your dream home does take considerably more effort but is so worth it in the end. "We wanted to relate our journey in building our mountain home and how Timber Block made our dreams come true."
First, let's take a look at the original lot they were going to build on. Jon says at 7700′ elevation, there weren't too many flat, level areas in the mountains that are ready for a home to be built on.  "We purchased 2/3 of an acre lot about 5 minutes from our favorite ski area.  It was a beautiful wooded lot on a fairly steep (we later found out, really steep) section of a mountain.  With snow 5 months out of the year, we knew we wanted to have a garage so we wouldn't constantly be brushing snow off the cars." Jon says once they had a detailed topographical map of the lot, they realized the only way the garage would work would be to put it under the house.  "Timber Block had no problem with this and provided preliminary plans."
Once the couple took a look at the preliminary plans, they then started thinking  what a pain it would be to have to carry groceries up a flight of stairs to the kitchen. "We worked with Timber Block's designers and had them implement a dumbwaiter into the plans that would allow us to load the groceries and send them up to the kitchen." It didn't stop there… Jon says after reviewing further, they realized the lot was too small and too steep to make the turn into the garage that was located under the wall of windows in our Dakota plans.  "Once again…no problem!  The design team proposed and drew up another set of plans with the entrance to the garage on the side of the house."
What started out as a Dakota, there were parts of the Denver they loved as well, and would work better for them too. For example, they felt the downstairs wing area was too small for a master bedroom, so they requested the design team to once again alter the plans to utilize the master bedroom area of the bigger brother Denver model.  "We also liked the 3-season enclosed porch area of the North Carolina Denver model home for our hot tub and had them add that on as well."
Jon says at this point, they thought we were getting close to physically starting the build, but once they started staking out the driveway up to the house, it was becoming apparent that it would require two switchbacks – it was doable, but would've been too much of a bother in the winter to navigate in slippery conditions.  "At this point, we were rather demoralized and spent some sleepless nights wondering if it was all worth it.  After a week we decided to look for other locations to build on. We spent 2 days with our realtor looking at lots that were either too steep or out of our price range.  We were really wondering if we could build our dream home or not."
Jon says they took a look at one last lot and voila! It was The One. "The sloped lot is 3 acres at the top of a mountain with 50-mile views of 8 different mountain ridgelines. We called Timber Block as soon as we closed on the lot and now that we had more room to build, we had them draw up some plans for an attached garage."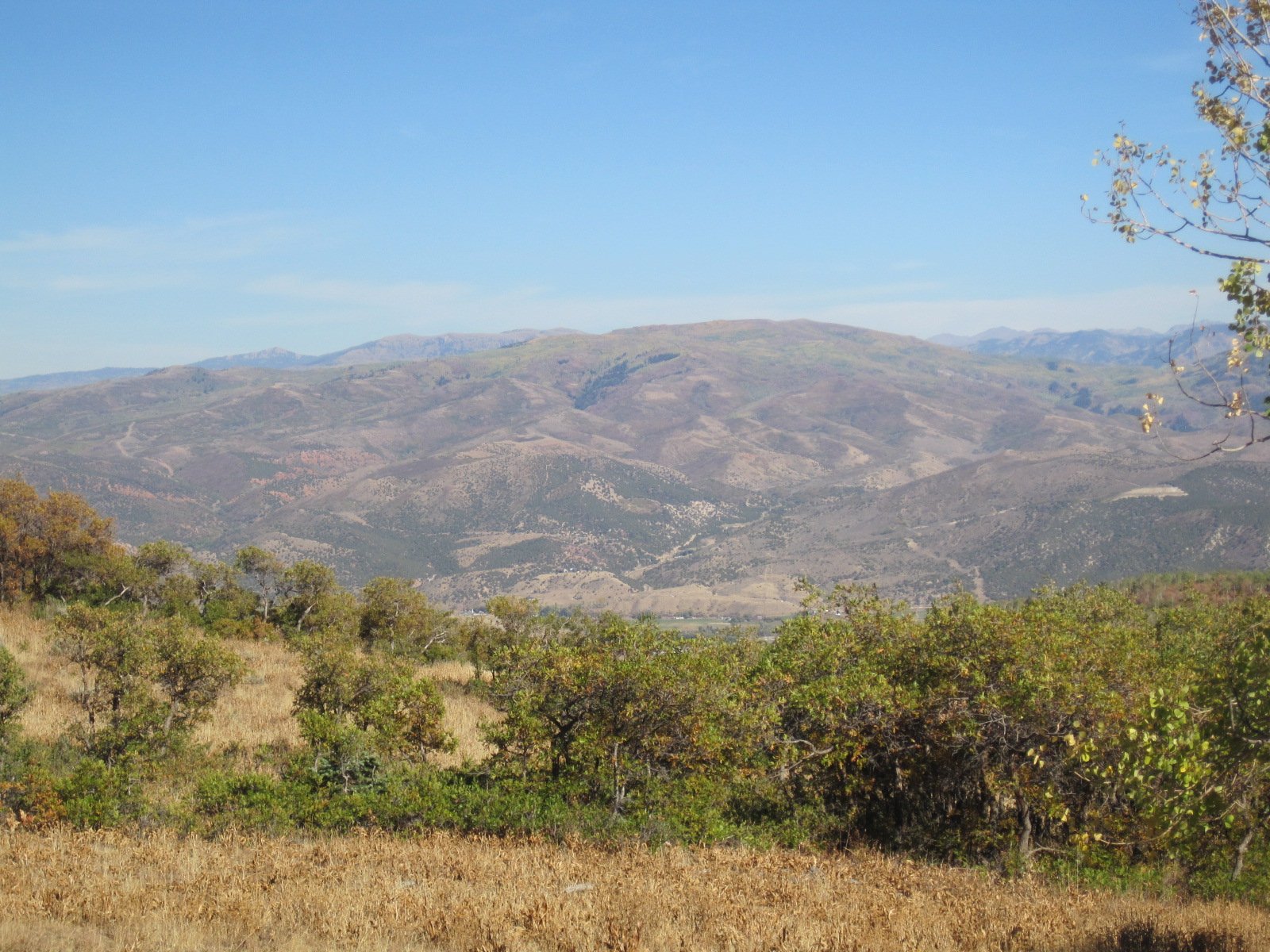 More changes were to come, due to their new location. "Since we would now be about 15 minutes out of town on a more rural road, we thought it might be wise to have a larger pantry to stock up food in case we were to get snowed in for a few days. Oh, and it may get muddy up here during the shoulder seasons, better put in a mudroom between the house and the garage.  Two more calls to the design team.  All of these changes were brought about simply because of the physical limitations of the land we had chosen." 
Jon and Vaunda also wanted the stairs to the loft area to be as inconspicuous as possible so they were moved and the fireplace was relocated from the sidewall to the center of the great room with a double-sided arrangement.  In addition, they added a bay window in the breakfast nook.  "The final plans had incorporated 9 major changes and numerous small changes that were happily met and coordinated by the Timber Block staff.  We have no doubt that if we had used an architect to design our home, these changes alone would have cost $15,000 to $20,000 dollars.  We believe our experience aptly demonstrates when Timber Block states that 85% of their plans are customized to meet their customer's desires.  We are now in our third year living in our dream home and love the Timber Block product and its people."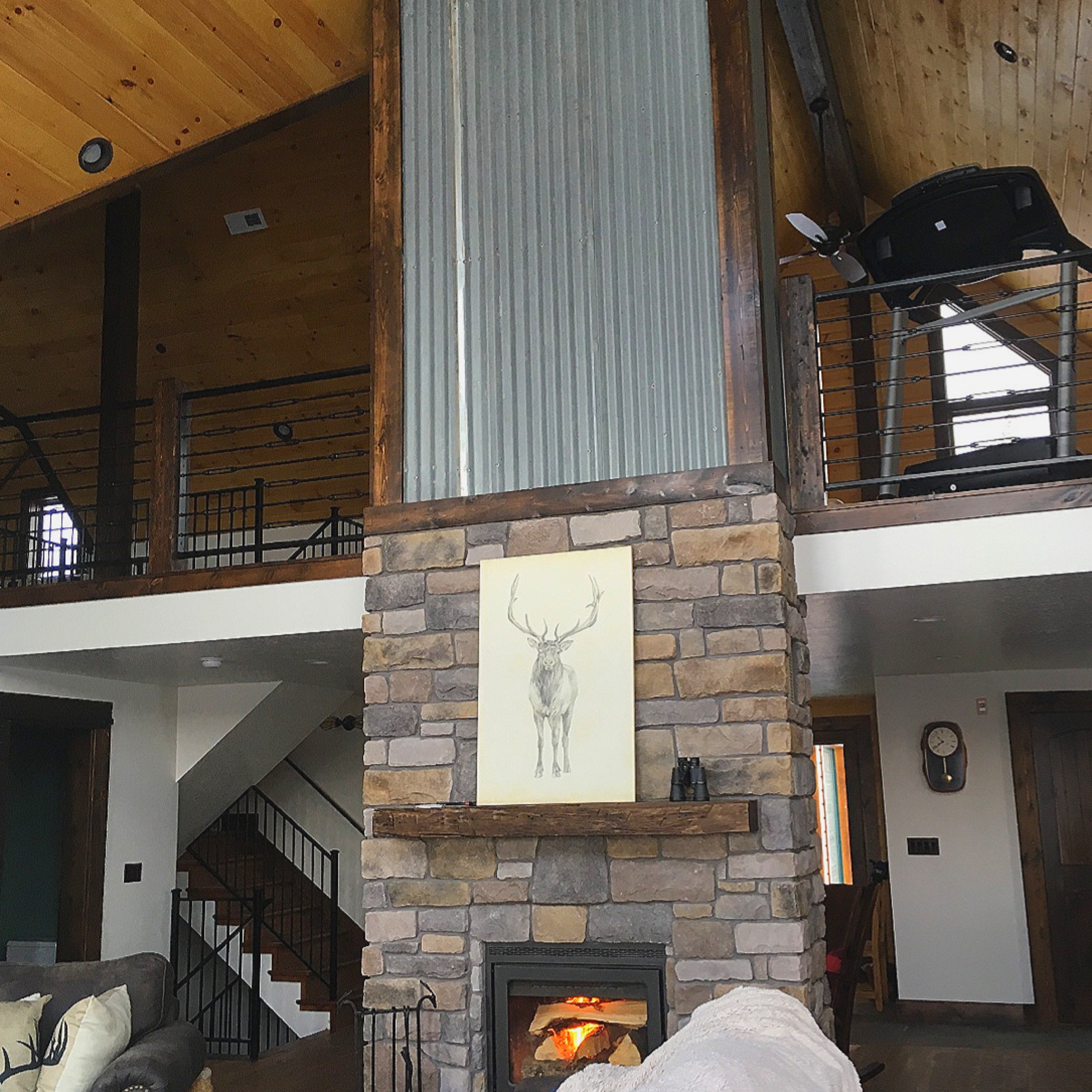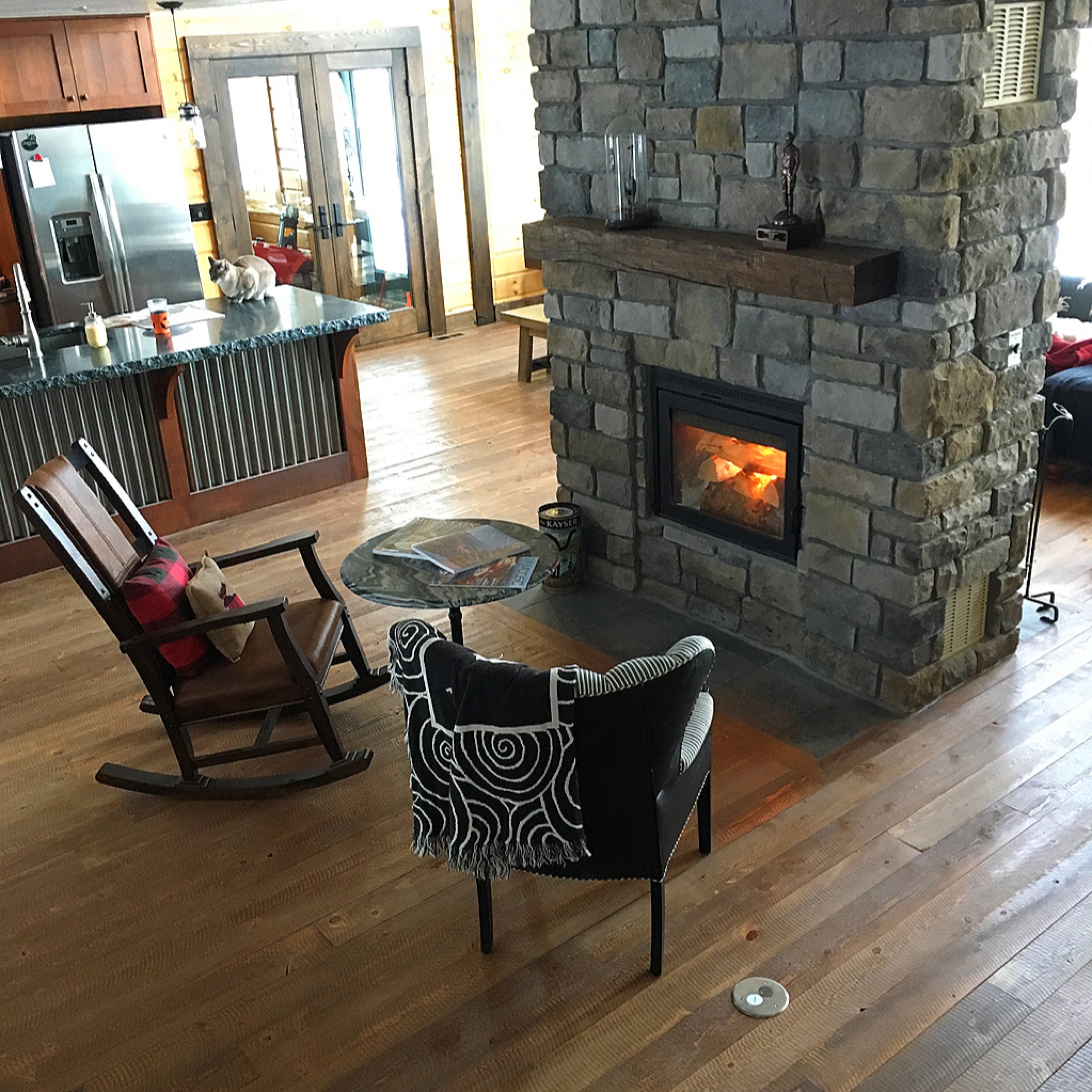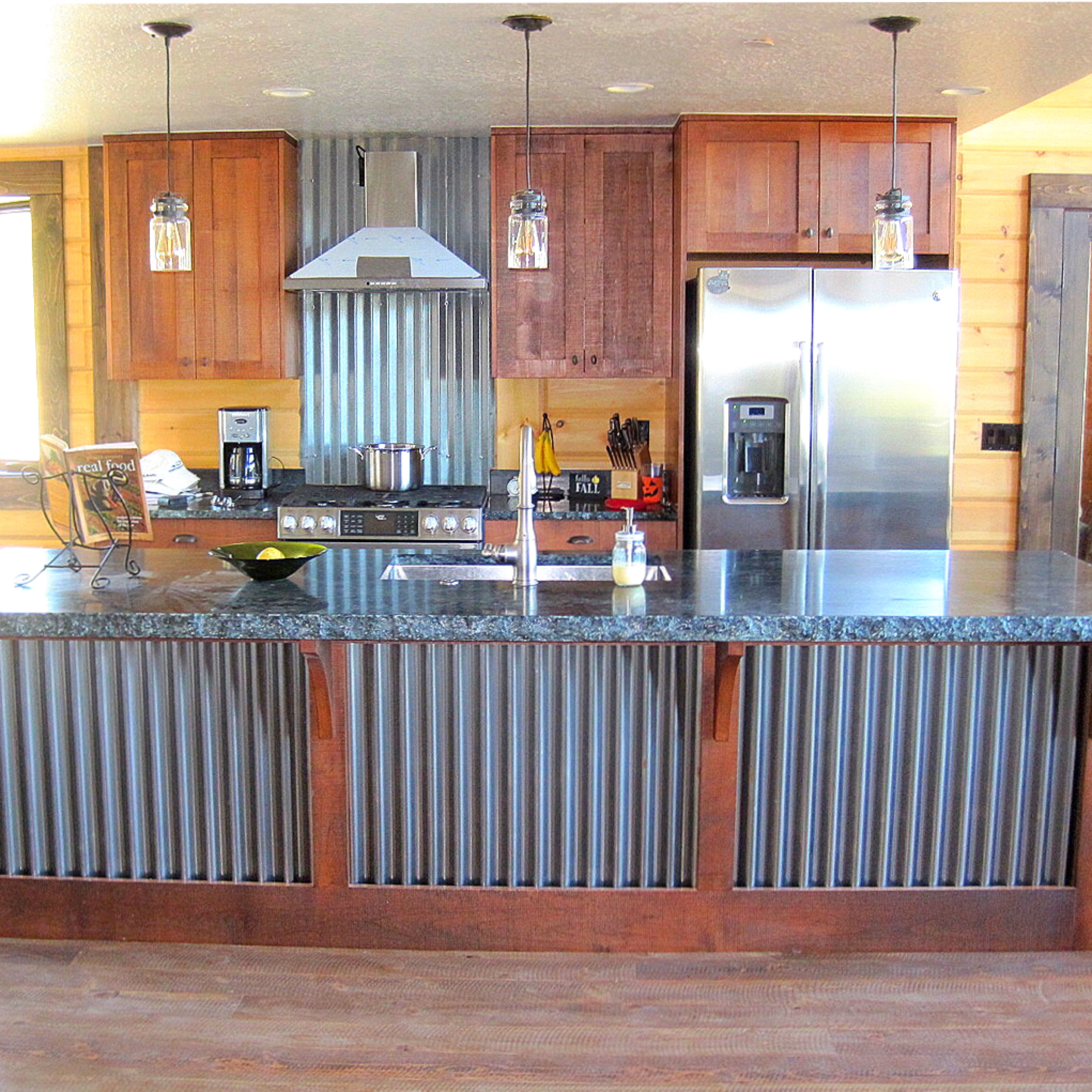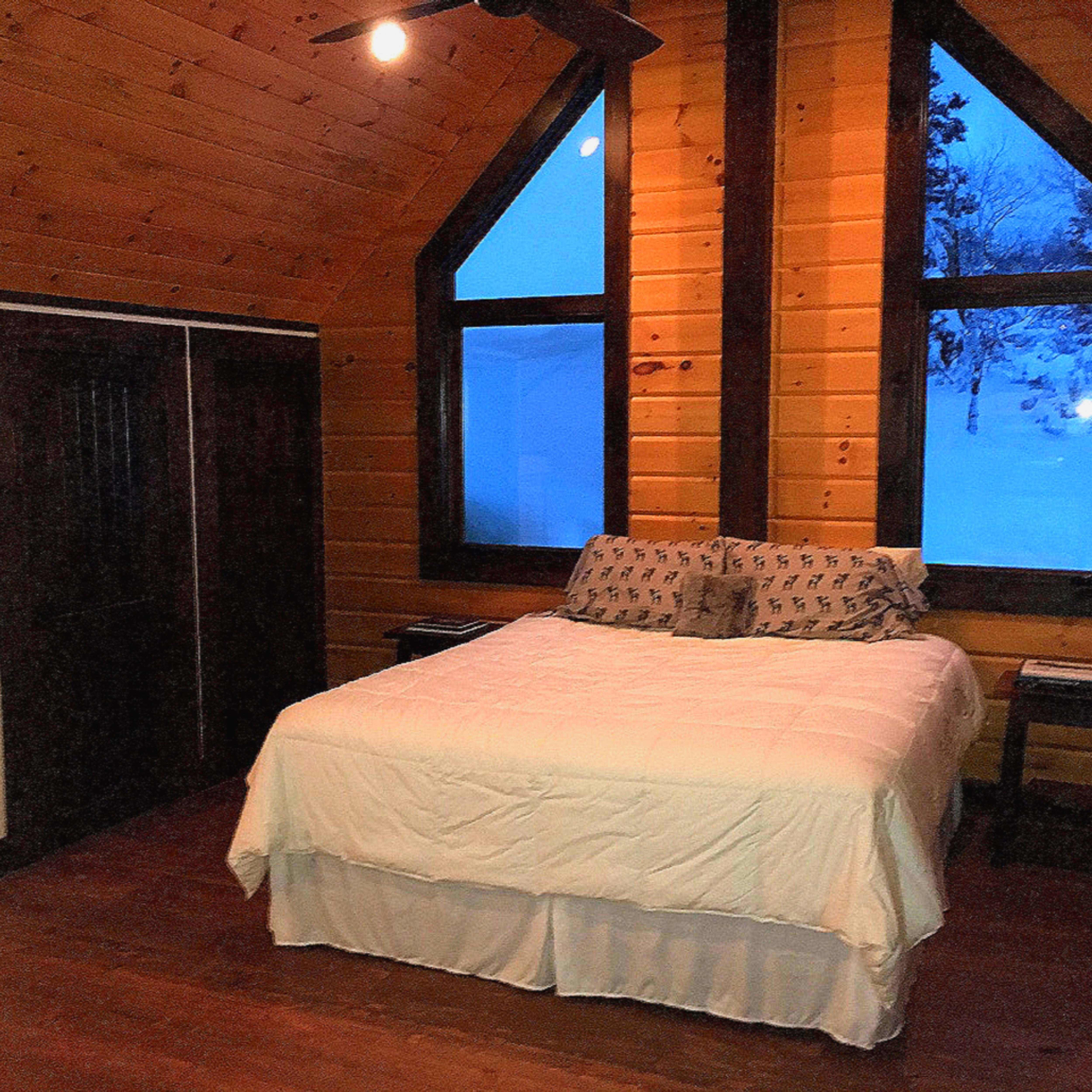 ---
Ready to chat about your project?