Today, we're talking about the question that's at the top of anyone's mind who is considering building a new home. When is the best time to get started and how do today's housing market conditions play a factor?
We talked to Curtis McCurry, Timber Block's National Manager – USA division. He says the answer is quite simple. "I am asked this question quite often, not only by clients but by friends and family as well. Buying – or building – a home is a significant financial investment and protecting that investment is always a priority. Knowing when to move forward with building a new home is less about market conditions and more about what is ideal for you and your family's future." 
Simply put: if you have the need, want, and means to build now, waiting isn't the answer. "History tells us that waiting for more favorable market conditions is rarely beneficial," says Curtis.
Many times, you'll see reports "predicting" the future of the market. But is it really a "prediction?" Curtis explains the formula behind understanding the future of the housing market – mortgage rates and inflation being the 2 main factors. "In simplest terms, inflation drives mortgage rates. When the inflation rate goes higher, it means that the cost of goods and services is increasing, and our dollars have less buying power. The opposite is also true when the rate of inflation decreases. Lenders account for these fluctuations in inflation rates by raising or lowering the rates for fixed-rate mortgages accordingly. Knowing this helps us accurately gauge where mortgage rates are heading. We all have seen the prices of our goods and services stabilize over the last several months and the rate of inflation has been slowly becoming more manageable. This is welcome news for the remainder of 2023."
Curtis says it's important to pay attention to trends and data over a fixed period – specifically over the course of 12 months. "This is referred to as "year-over-year". This is especially true when you have significant month-to-month volatility the way we have over the past 18-24 months. Our economy is continuing to stabilize as we move further and further away from the massive disruption caused by the global pandemic. Unfortunately, the volatility in home prices and soaring inflation rates we experienced in any given month last year, will have a significant impact on how we view current data. For the remainder of 2023, the data from those more volatile months last year will begin to be replaced with current more stable data."
When it comes to owning property, the best time to buy is always "now" but it doesn't really matter when "now" is," says Curtis. "Homeownership is the single greatest factor in building wealth. This has proven to be true for well over 100 years.  Since 1970, we have had six periods (24 total quarters) of economic recession, and 636 months of economic growth. During this time mortgage rates ranged from just over 18% to just under 3%…inflation rates ranged from 13.5% to -0.355%. The one thing that has remained consistent in both weak and strong economies is that home prices and therefore, homeowner equity will continue to rise over time."
At Timber Block, our team is always willing to help understand the process. "This is our area of expertise," says Curtis. "We help guide our clients to make the best decisions for their individual goals. Our team of professionals has successfully designed, engineered, and built custom homes throughout North America and can offer that experience for your project. If you are considering building a new home for retirement, vacation, investment, or primary residence, we can guide you through the process to maximize your dream…as well as your ROI."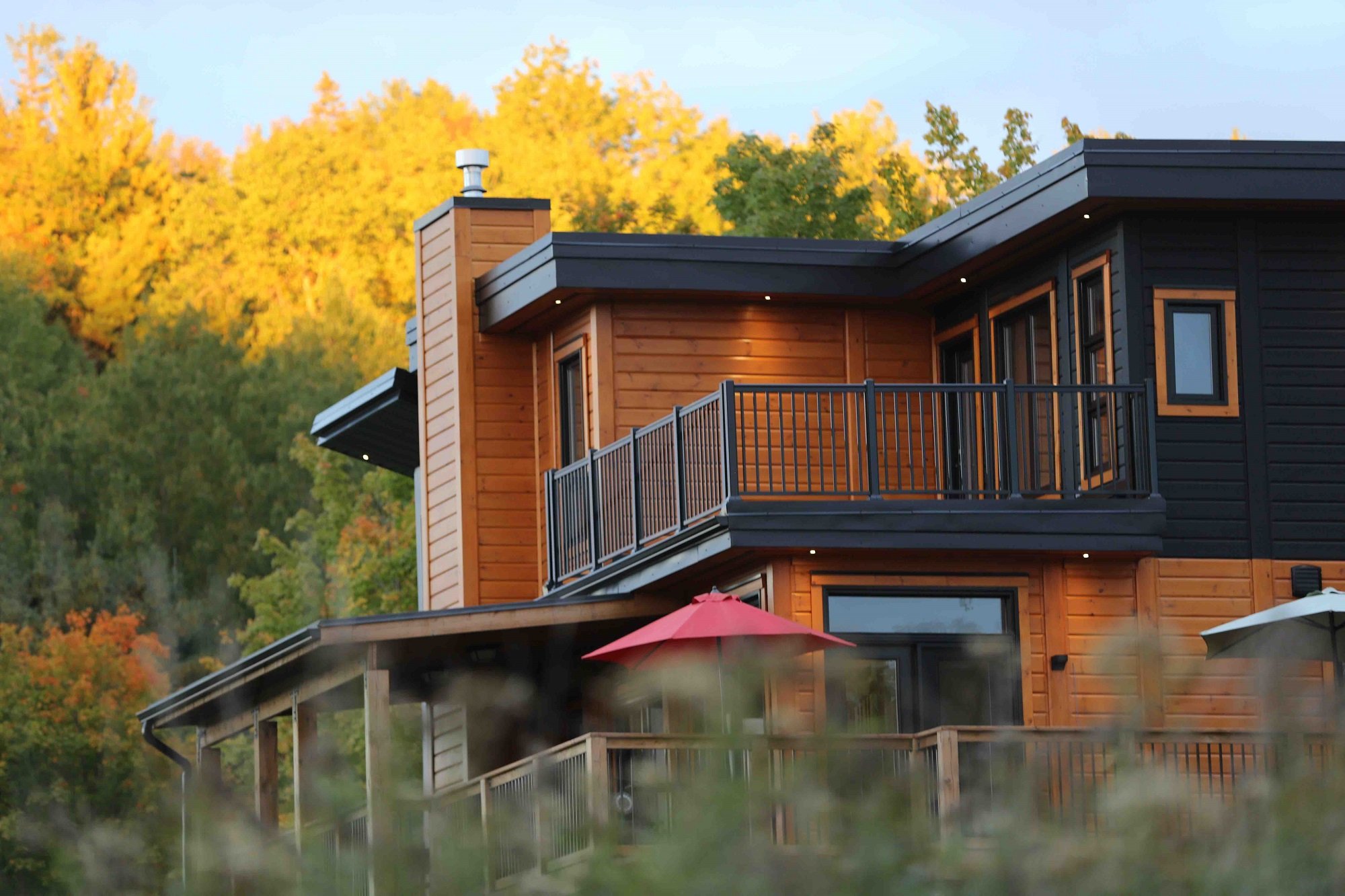 Ready to chat about your project?