Building your own home is one of the most exciting (and challenging!) events of your life. With so many decisions to make along the way, it's never too early to start planning and visualizing what the inside of your home will look like. Today, we're talking to a professional Interior Designer about everything you need to know as a brand new homeowner!
Tracy Marino is an Interior Designer based out of Denver, North Carolina. (See more about Tracy below) We asked Tracy where should homeowners start? "I would start by creating a mood board on Pinterest or collecting images of spaces that interest you. Walking through model homes also helps and can identify aspects of the home that you find most appealing. Is it the color of the walls, is it the layout? Or maybe it's the type of finishes used." Tracy says the new homeowner must decide if they're bringing any of the furnishings they already own, or if they're starting completely over. "These decisions can help to know if you have to work within certain colors and find space for larger pieces. It's always best to create an overall flow within the home and the best place to start would be your cabinets and flooring. These two areas are generally the higher ticket items and create the foundation for the overall scheme of any home."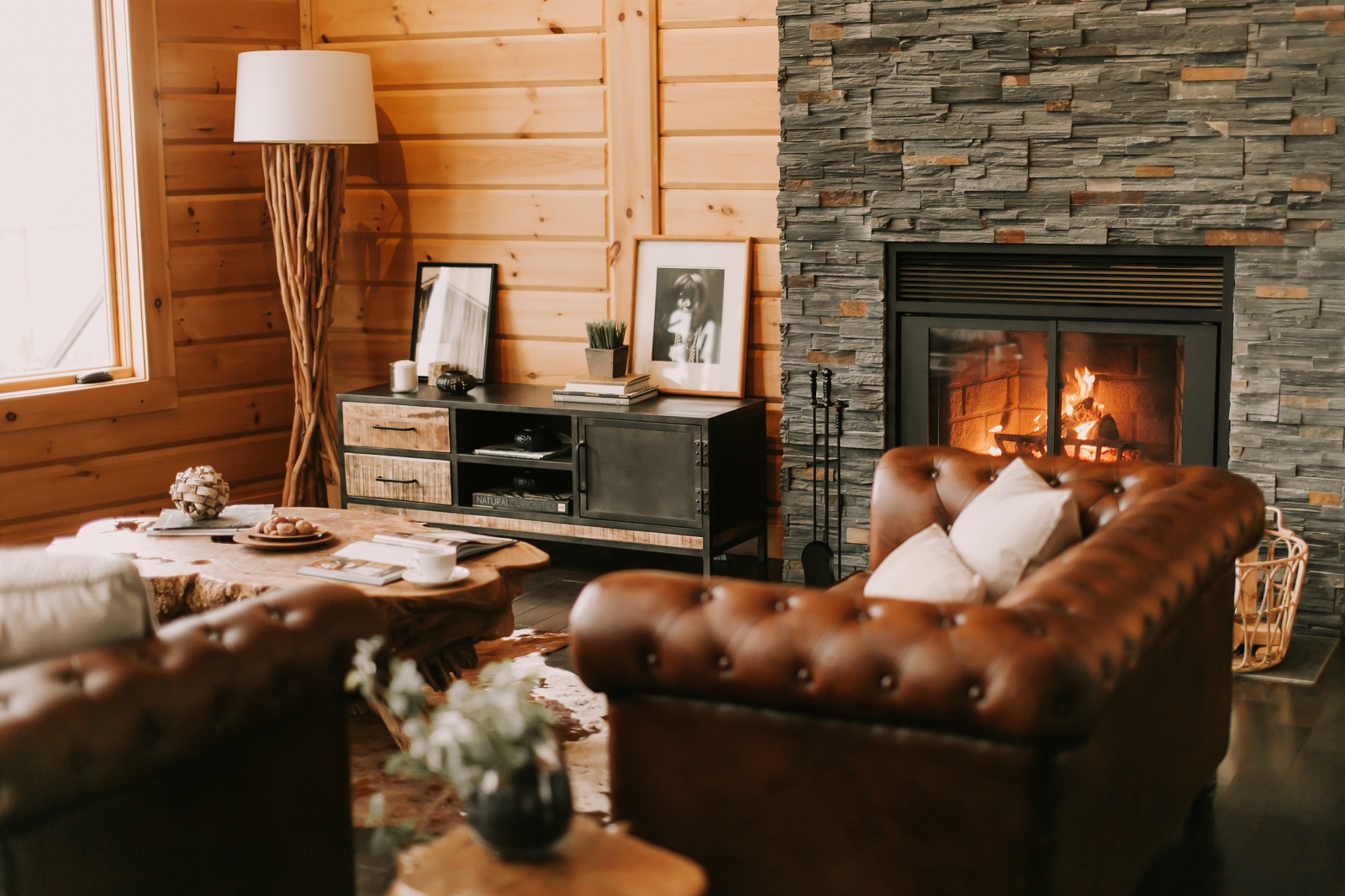 We asked Tracy if homeowners typically know what their style is. "It really depends on the person, but many people have at least gone ahead and searched magazines, Pinterest, or Houzz to get a general feeling. The main questions to ask when you are starting out include: How do you want the space to feel? Do you like airy and light, or darker with a moody vibe? Casual or formal? Modern sleek lines or softer more rustic textures? It is also important to determine who will be living in the space, for instance, if you have a family with young children and pets, you may opt for more finishes that have a distressed appearance that will hide scratches and spills naturally."
Starting to plan for the interior does not have to wait until the home is built. Tracy says part of the planning may need to be done before construction starts. "Here at our design studio, our design team assists the homeowners with completing the overall process. However, some decisions need to be made prior. Homeowners should start by determining how each room will be used. How many people will be using each space? What are the storage needs? What activities will be performed there? This helps with space planning and overall function." Tracy says this step can determine the overall feeling and color scheme. "Each space can be different but having an overall flow will keep the home cohesive. After the style and scheme are determined you can dive deeper working with the design team to then select the finishes you will use to create that space. Such as selecting the wood for the flooring and maybe a great painted finish for the cabinetry. By doing some prep work prior to coming to the design center, homeowners will have a much easier time designing and finalizing selections prior to construction commencing."
One of the most important factors in this process  – and may be one of the biggest challenges for some homeowners – is how to invest their budget. "It's important to know where to put the money, and where to save. Generally, most homeowners put the majority of their budget into the kitchen, master suite, and overall flooring. Areas that can be modified later down the road could include secondary baths, bonus rooms, and smaller bedrooms. So focusing their attention and upgrading the main areas that would be harder and more challenging to swap out later are always the best places to invest and upgrade to higher quality finishes."
As we are now fully into the autumn months, we asked Tracy if there are certain popular trends for Fall 2021. "Painted cabinets are still trending but now we are seeing darker blues, deep greens and black is resurfacing, as well as warmer earthier nature-inspired wood tones. For fabrics, we are seeing lots of check patterns in neutral tones. And contemporary lines mixing with antiques and found objects. The use of marbles and natural stones are huge, but they are being displayed in fun geometrics, waterfall granite tops, and large patterned tiles. The cool grays seem to be disappearing a bit, but they are now being replaced with a "greige" tone which we find to be much easier to work with and blends well with any pieces of furniture you may already have.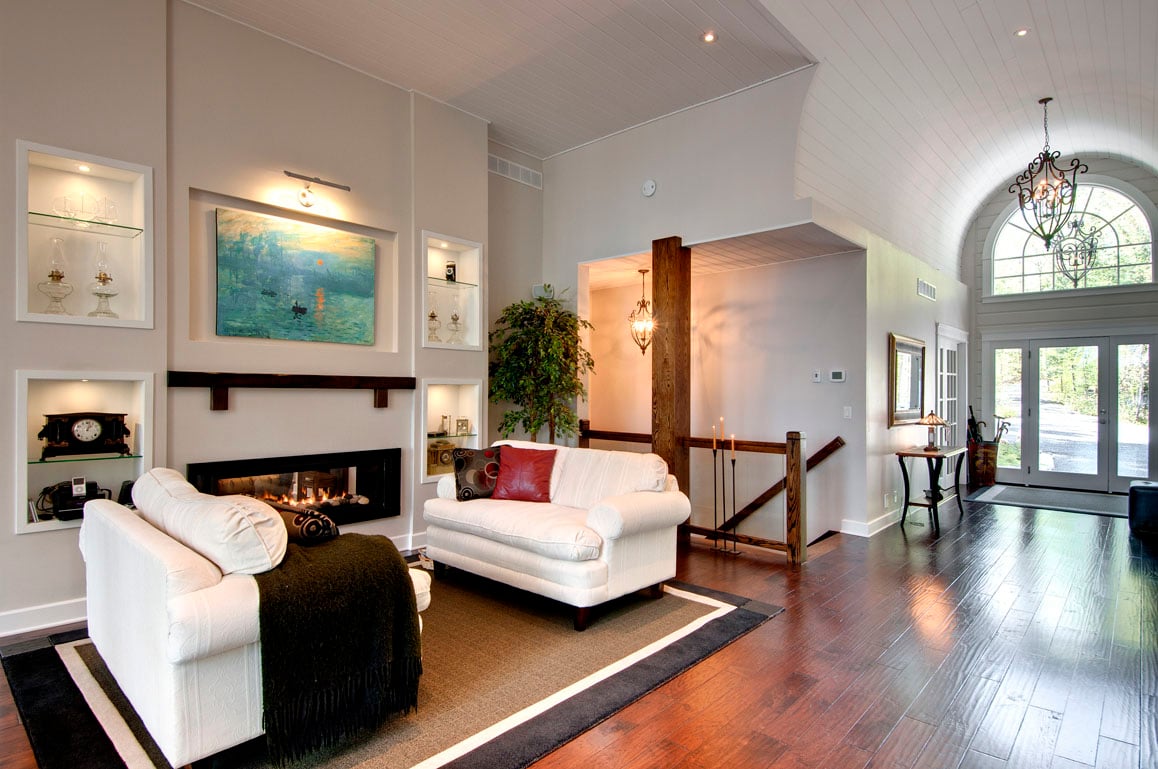 Tracy said 2021 saw so many fun trends – some old, and some revisited – and some that stemmed from everyone being quarantined the past year! "Gold is back but now it's a brushed more muted version and pairs beautifully with white, navy and natural grain wood. Black hardware, lighter quartz counters, simple shaker cabinets, and open shelving are all trends you see in kitchens. As well as mix and match appliances that have contrasting knobs and handles in warm coppers, slate blacks, and even vintage-inspired." What else is popular these days? Tracy says home offices are all the rage since Covid. "People are moving their offices to more prominent locations in their home and investing in built-ins, good quality finishes, and ergonomic chairs to make working from home easier." Not surprisingly, indoor vs. outdoor is a huge trend. "The indoor plant craze has taken hold where people are wanting to see green spaces. Whether it's simply having a few indoor plants in simple pots or creating rolling walls where the inside blends seamlessly to the outside." 
Other top priorities Tracy says will carry on into the new year are storage solutions and creating a clutter-free space. "The open plan has given way to smaller more compartmental areas with nooks, and multi-functional spaces. One of the top areas you can see this is the walk-in pantry which acts more like an actual room. Housing the microwave, small refrigerators, warming drawers, and gorgeous built-in storage."
Tracy says adding architectural interest with applied moldings like board and batten, interesting stair railing, applied moldings or wood on ceilings, floating shelves, and built-in cabinetry are all ways to create interest while still using natural colors and textures.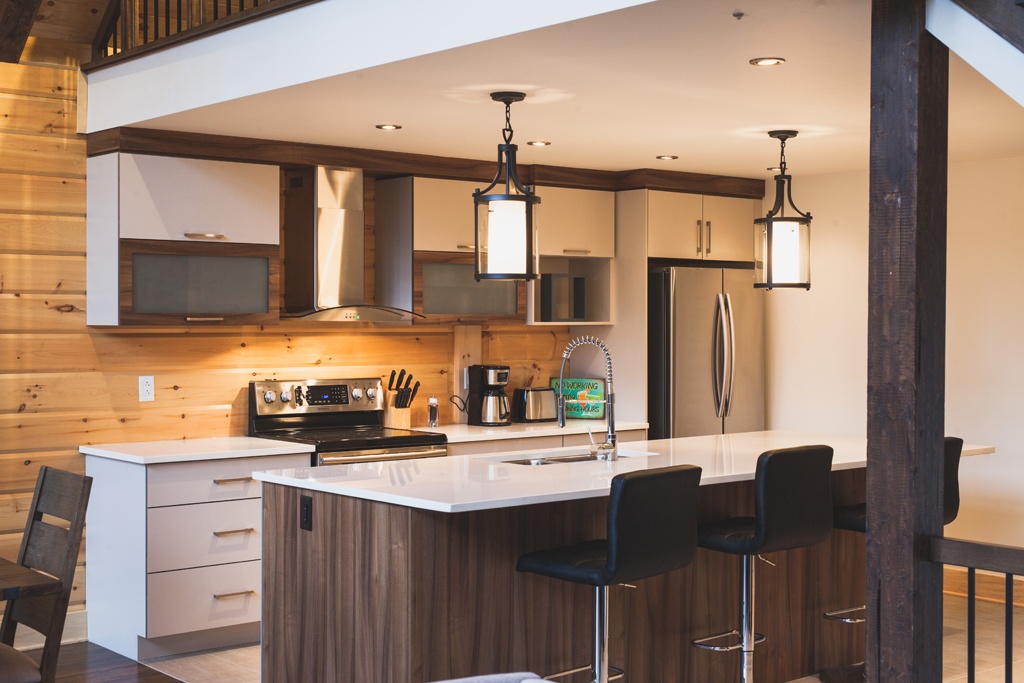 About Tracy Marino 
Tracy Marino is originally from New Jersey. She went to Marymount University and obtained a Bachelor's Degree in Design. She then went to Savannah College of Art and Design for her Masters in Design. She has worked primarily in high-end residential firms. In 2015, she started running a design center for a builder, and then went on to start Michael David Interiors (a division of rite rug flooring) where she is able to assist new homeowners with all of their interior selections and guide them so they don't feel overwhelmed with the build process. Tracy currently lives in Denver, NC with her husband and son and has 2 daughters in college. 
Ready to chat about your project?