We're taking a close look at the Timber Block product as a whole – the process and the difference between Timber Block and other building techniques, plus the overall benefits and what it means to the homeowner.
We asked Home Consultant Tamara Gould to help explain our technology and our procedures which make Timber Block one of the leading manufactures of engineered wood homes.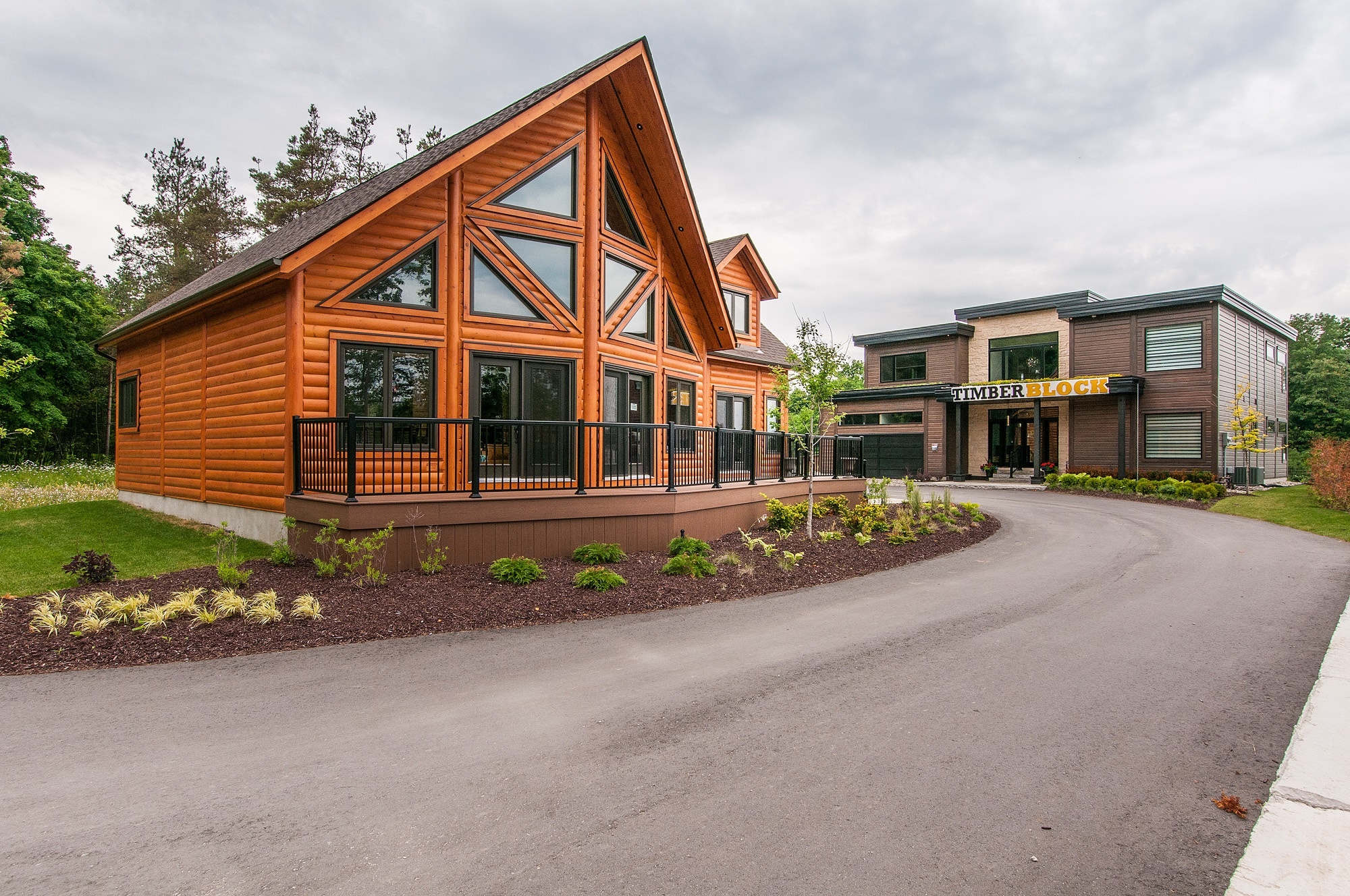 What makes the Timber Block product different than other building techniques?
Tamara: There are several building techniques out there for exterior wall composition, however, there are three main ones: stick frame, log and SIPS panels. Many years ago, Timber Block went through a rigorous research and development stage. The goal was to take the main benefits of each of these three building systems and combine it into one unique Timber Block wall panel to provide customers with the most out of their new home.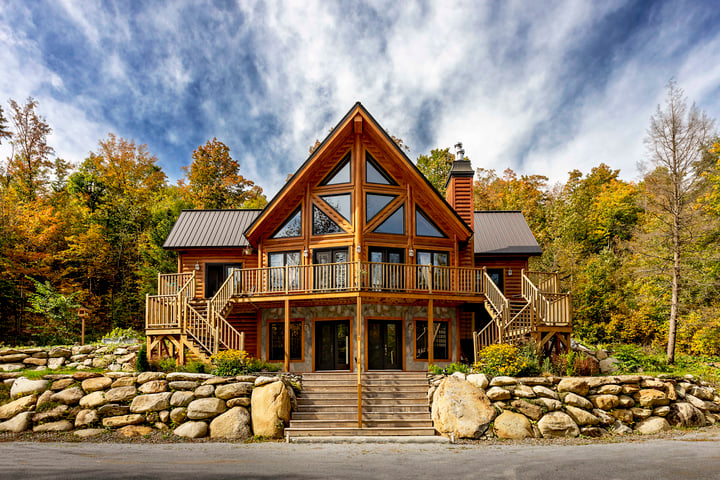 Timber Block homes are made of wood. How do they differ from a traditional log home?
Tamara: In comparison to log construction, both Timber Block and full log home companies kiln dry the material. The difference is that Timber Block is kiln drying 7/8" thick material versus log construction kiln drying 8"-20" logs. When our 7/8" boards come out of the kiln, they are considered furniture grade wood which means very little to no settling will occur. This is very important for building a new home as the goal is typically to create an air tight envelope to mechanically control the heating and cooling and keep operating costs to a minimum. Depending on how long the customer stays in their home, this can equate to thousands of dollars in savings.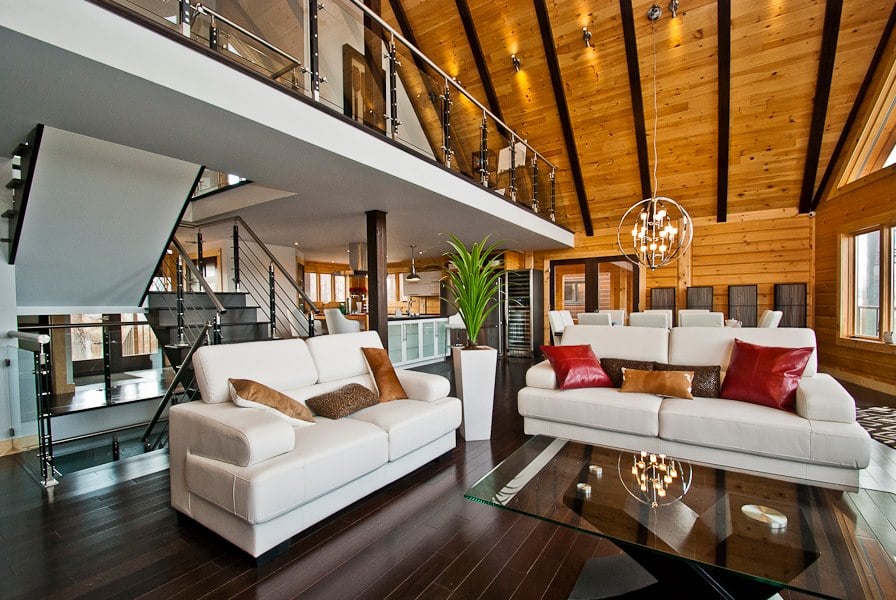 What about warranty?
Tamara: Since our wood materials is kiln dried down to a furniture grade, we can provide yo with a much longer exterior warranty in comparison to traditional log home construction. The exterior of each log is sandblasted in our factory. We apply two coats of an opaque coating and a third coat on site. This allows us to provide you with a 15 year warranty on the exterior finish – an industry leading warranty for a wood product.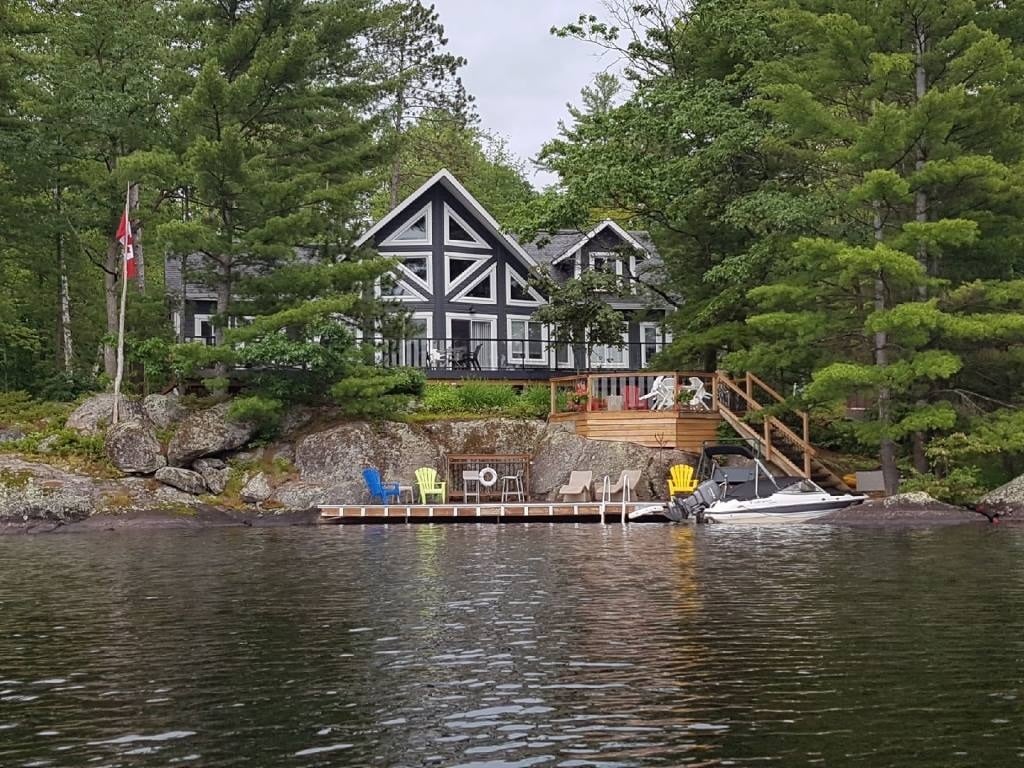 Timber Block talks about the "R" value. What does that mean to the homeowner?
Tamara: Aside from the most important thing in a building envelope – air tightness – the R-value is another thing to consider. Wood typically hold about an R1-R1.5 of thickness. That means that an 8″ log typically would hold an R-value of about R8-R12. This does not meet the minimum standards as set out in Part 9 of the Ontario Building Code which most residential single-family dwellings would fall under. Because of that, log homes typical need to upgrade virtually  every other heating/performance opportunity in their home to offset the reduced R-value and moisture permeability of their walls.  This leads to added costs for: heating systems, basement and attic insulation, window and door upgrades, etc. Timber Block walls, on the other hand, actually permit the homeowner to reduce the minimum requirements of these other items ( if they wish)  because the walls perform so well at reducing heat transfer. Timber Block comes with a standard R30 insulated 'log' using a closed cell polyurethane foam. Not only does it have the highest R-value per inch in the industry, but a closed cell foam is also not affected by moisture. and does not change form over time.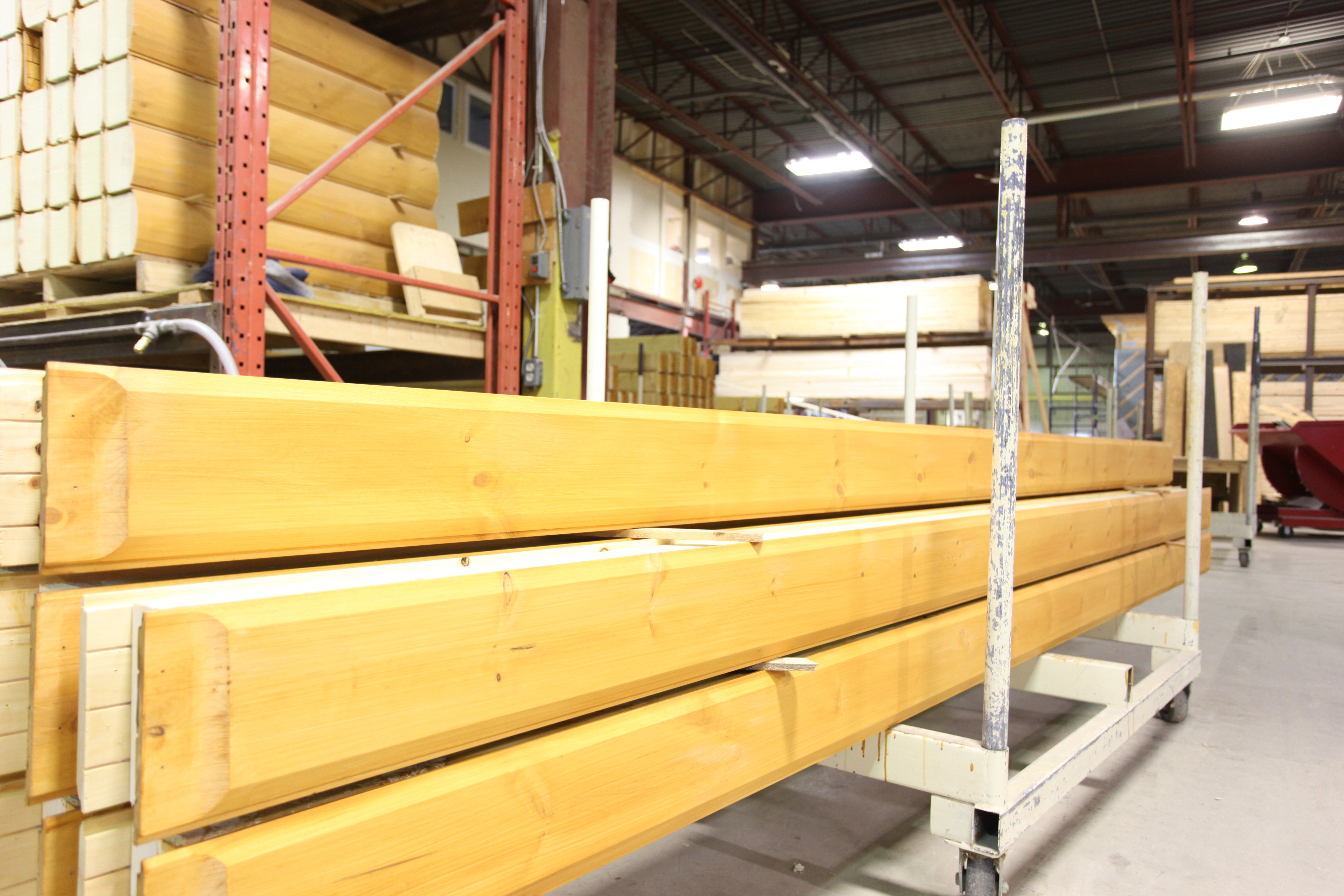 What happens after the insulation process?
Tamara: Once we have injected each 'log' with the insulation, we move them over to our stacking table. Each log has a stud every 24" on center with a hole running through it. We line up the hole on each stud of every log and install a full height thru-bolt from top to bottom to join each log together. We add about 5000 pounds of compression to ensure a tight fit, and we lock this in place with a bolt at the top of the wall. Remember, we're still in our factory which is a controlled environment! With the logs now assembled together, we have a full height exterior wall panel that will be inspected rigorously for any errors or defects before it moves on to shipping.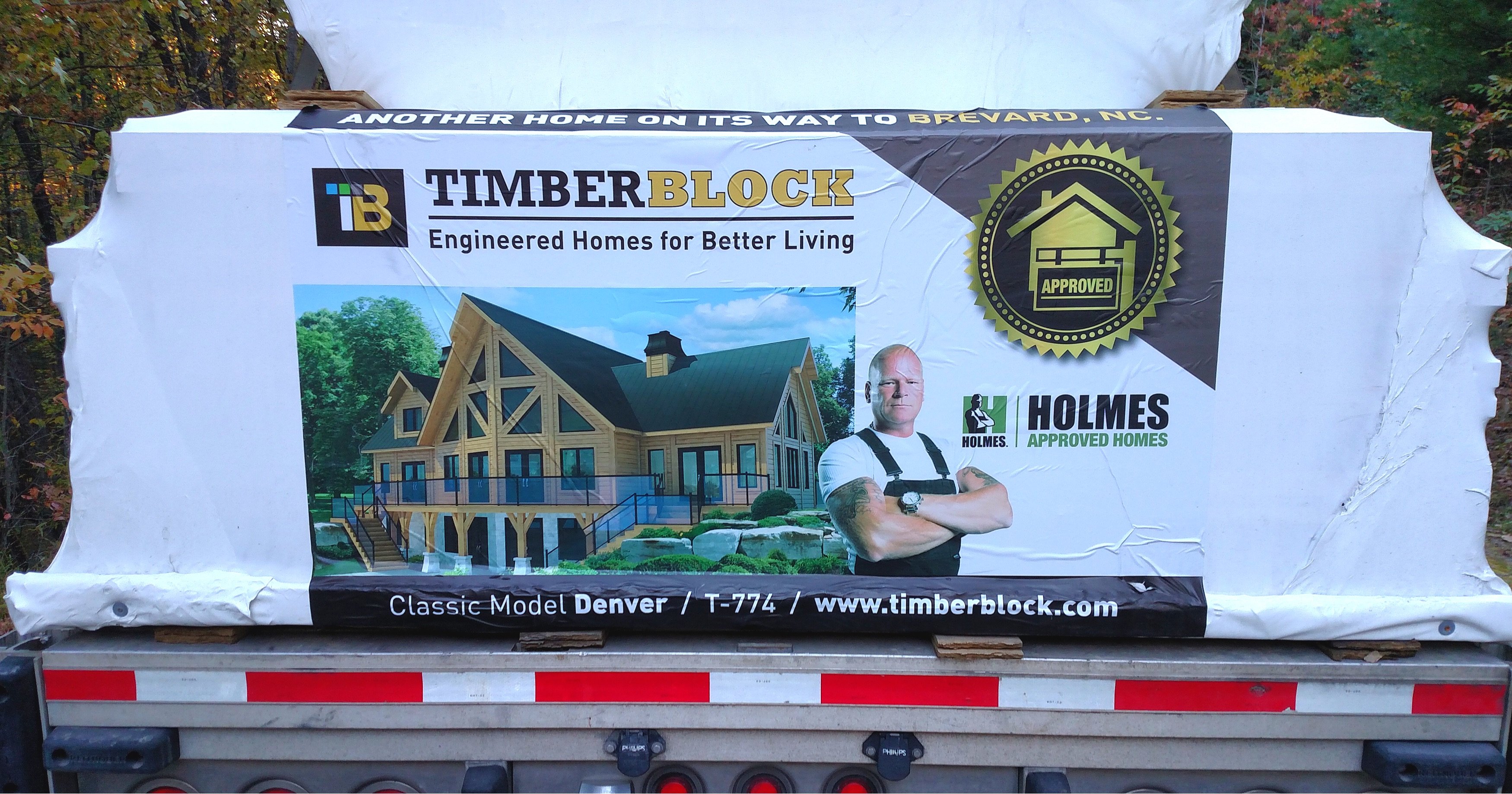 What happens once the walls are shipped to the build site? 
Tamara: The walls are fully inspected to ensure perfection. This means a much easier and smoother day on-site when it comes to the wall panel installation. Everyone wants speed in their build (at least to get the roof on and the shell closed in), but with Timber Block, you do not have to compromise on quality with the quick on-site construction. Once the home or cottage envelope is fully sealed, you will receive a complimentary blower door test and framing inspection that verifies the performance of the assembly. This is all part of our Holmes Inspection program with Mike Holmes and the Holmes Group.
---
Ready to chat about your project?